Would you like to sit down over dinner and a drink with a dozen of your top CIO prospects? Would you like to engage those prospects in a facilitated in-depth discussion of a key industry issue that you have the solution for?
BeyondCuriosity works in association with leading CIO member organisation CIONET to help you engage with leading CIOs and generate quality leads. CIONET has 8000 members in 18 countries and an all-star UK based advisory board (see below).
Dine CIONET is one of the most effective ways of building new business relationships through hosting an exclusive DINE event, providing all of this in a sophisticated private dining setting:
Face-to-face interaction with prospective clients who meet your criteria
Business discussion around a selected theme, aided by an expert moderator
The opportunity to showcase your company's expertise and capability
Exclusive sponsorship of the evening
CIONET runs over 30 successful events a year, so you can be confident that we have the expertise and contacts to make your event a real success.
CIONET also provides vendors with independent expert research through face to face interviews with leading CIOs providing input to proposition development and white paper content for marketing and sales initiatives.
A current initiative focuses on innovation working with member organisations to guide their innovation focus and alignment with vendor partners.
There are additional opportunities to engage with CIOs through MasterClasses and events.
To find out more contact:
Chris Little 07957686366   chris.little@beyondcuriosity.com
BeyondCuriosity is a specialist insight, marketing and GTM agency with deep technology industry experience.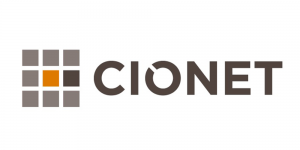 CIONET UK Advisory Board
CINDY HOOTS (GLOBAL VP, IT, UNILEVER) – PRESIDENT
PHIL JORDAN (GROUP CIO, SAINSBURY'S)
MARTIN BELLAMY (CIO, FCA)
MAUREEN WEDDEBURN (CIO, GSK MANUFACTURE)
DAVID JACK (CIO, DUNNHUMBY)
CHARLIE FORTE (CIO, MOD)
CHRISTINA SCOTT (CIO, NEWS UK)
MARK FOULSHAM (CIO, SCOPE)
ALEX ROTH (CIO, LAND SECURITIES)
NATASHA DAVYDOVA (CTO, SALESFORCE)
BIJNA DASANI (STRATEGIC ARCHITECT, LLOYDS BANKING GROUP)
TREVOR DIDCOCK (NON-EXECUTIVE DIRECTORS AT CAA AND AFFINITY)
SANJAYA SHRESTHA (HEAD OF INNOVATION, BARCLAY CARD)
SIMON RAMSKILL (GROUP CIO, WHITBREAD)
NICK FOLKES (GROUP CIO, G4S)
CRAIG O'DONNELL (GROUP CIO, GROSVENOR ESTATES)
MIKE GIBBON (GROUP CIO, AGGREGATE INDUSTRIES)
TARUN KOHLI (CTO, PRUDENTIAL INSURANCE)
FIONA CAPSTICK (CIO, EY)
STEVE PICKETT (CIO, NEX/ICAP)